Mikaela Fox
Being a humble leader in the industry of digital photography, my work is generally unedited and straight from the camera. That element is my trademark style. All photographers have a style as unique to them as their very own fingerprint. Blazing new trails for future artists, I enjoy leaning towards the purist approach. Minimalism is something that can always be found in my shots. Rather than using editing programs to correct images after I shoot them, I shoot the images with the goal of needing absolutely no editing or correction at all. I make the magic happen inside my camera using the settings and lens choice. Also implementing my talent, my style is easily recognizable. I achieve these desired effects in my photography by using many different filters and lenses. These allow me to obtain desired and accurate colors, while cutting down on milky haze which tends to haunt photographers here in Florida. Using my telephoto as a Macro lens is my biggest trade secret. It actually shows detail we can only see under strong magnification. These trade secrets are secrets I share with everyone! Techniques such as these allow me to continue shooting straight from the camera, allowing successful results while maintaining the purist/minimalistic approach possible. Once I snap a shot, what I see is what I get. I'm not happy until the subject is captured without the need to do any editing to the image. I depend on my lens to allow me to shoot high quality images with little or no need for editing. These concepts allow me to enjoy my style, yet still turn out high quality work for publication. My work is unedited unless otherwise stated. My goal is that the viewer see exactly what I saw standing there taking the shot. Nothing worse - nothing better - simply true. That is my goal! To put people where I am so very blessed to be when I hit that shutter button, is a way I give beauty back to the world. I love photography - it truly is the essence of my being! Photographers, much like authors, are sometimes taken as being a tad eccentric, therefore loners. What people don't understand is: when we are looking through that lens, we see all and lack for nothing! I have found my Zen! I wasn't always so lucky though. I didn't get to capture the world and share it with all that inhabited it for many years. However, I have always been a shutterbug. I simply shot for a hobby. Before my white-hot passion for becoming a full-time photographer was realized, I worked long hours in the field of Criminal Defense. That life was extremely unpleasant and I can't remember ever working less than 120 hours a week while practicing. I thought I wanted to be a Criminal Defense Attorney. Until I became one. I made up my mind one day that I was going to become a professional landscape and wild life photographer. If anyone can, I was going to be that one. This realization came to me much as Law School did. And just as unlikely. Again, the chances of my success were against all odds. But, apparently, that's where I shine. After all I have over-come, I honestly feel that if someone wants something bad enough, an individual will not stop until their goal comes into fruition. Yes, it's true that less that one in ten photographers ever get published at all. Even with those odds, those were odds I was willing to take. To make my dream a reality, I was left no choice but to accept them and push through. I had to get out of that courthouse. If anyone could be that one, why couldn't it be me? I was again: On a mission! I started sending my images everywhere, literally. After 3 years of hearing nothing back but continuing to send, I received an e-mail. It's a new age, that's how I got my first picture call. I still have that email and probably always will. 'National Geographic' picked me up and the rest was history! I also must mention the publication 'Drs. Foster and Smith', who also gave me a foot into the professional door by giving me regular work and publications. I do not regret all the wasted years in Law School – Please understand that. That time was not a waste and because of what I learned there was why I was able to make this work! No regrets! After High School, I moved to Florida to attend College. I attended Florida Atlantic University (undergraduate). I located to Tampa to attend Stetson (Ph.D) in 1998. I am an active and long standing member of 'Florida Professional Photographers'. FPP, Inc. The organization provides the tools and educational opportunities for all members to achieve their goals both artistic and financially. FPP is strongly committed to an on-going exchange of information and experiences in an open, honest and friendly environment! Most all states have their own version of this very program. I have reached success and feel a lot of my success was fostered by FPP. I probably wouldn't be working 250 plus days a year - without their help - love - encouragement. Aside from Landscape and Wildlife photography, I also do weddings, proms, special events, head shots for business cards/passports, baby/children shoots. In short: if you need a quick shoot or shot, I will assist you! I specialize in removing years, turning back time a bit with the use of lighting and filters for a soft look. Many people like my portrait shoots because I use a technique with a lens which provides for an almost airbrushed look to skin which takes years off and leaves a fresh faced photo but it doesn't look 'over-done'. I do my shoots here in my home in Cheval. I also have places to go for location shoots. I tend to enjoy location shoots so pick a location and let's get those family photos done! I am equally as honored and proud to work with one editor as any another – be it National Geographic or Tampa Tribune, each and every assignment I receive is a gift and pleasure! I am blessed with being Licensed with Getty Images. Getty is such a huge milestone for any photographer. For that accomplishment, I am so very proud to acknowledge Getty. I thank you Getty for your invitation to come aboard. I will always remember that day – as this was a personal goal of mine before it came into fruition. I take nothing for granted. I appreciate every tiniest spark of interest anyone holds in my work. Employers – Fans – Family – Friends… From the bottom of my heart, Thank You!

We found 33 pictures matching your search phrase, we have 33 pictures in total.
More suggested keywords that are relevant to ""
If you have not found the picture you are looking for, try clicking one of these links below:
Our Trustpilot reviews
We value the opinions of our customers and make use of Trustpilot to gather and showcase their reviews. If you're interested in seeing what our customers have to say about us, please click the link to visit Trustpilot.
---

We are so confident in our products and service, we offer a 30 day 100% refund policy
Terms and conditions apply
Why shop with us?
Beautiful wall art from our passionate and active community of photographers and digital artists.
Unrivalled product quality.
Read about our products
Fast friendly and efficient service.
Read our customer feedback
Buy with confidence with our secure server and payment provider Paypal.
About us
At Photo4me we have created a huge Gallery of high quality photographs created by photographers from all over the world.
We believe that in our collection there's a picture you would love to have as Wall Art in your home – and we've developed a highly sophisticated search tool to help you find it.
For 18 years we have been supplying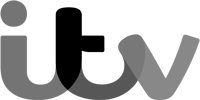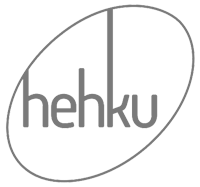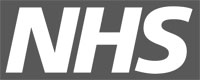 }