members contract
---
The copyright of the photograph will remain with you the member, prints purchased are for personal use. Prints may be put on display on commercial premises and can be displayed on private premises. Reproduction of the prints supplied is strictly forbidden.
YOU the member decide the profit margin on the art/photograph that photo4me is selling for you. The artist YOU keeps 100% of the profit margin.
We outsource our printing to several companies. After we have sold one of your images we write to you to confirm the transaction, if you have uploaded a large enough file we will send the image for printing and will automatically pay you.
If the file that you uploaded was not of good enough quality we will email you for a larger file, you must send us the digital file via email. The file must be saved as a jpg and saved at a minimum of 150 dpi (300 dpi preferred) and set to the print size that has been asked for.
We use www.paypal.com to handle payments unless the customer sends a cheque, if this is the case we will wait until it has cleared before shipping. To receive your commissions you will require a paypal.com account.
Photo4me.com reserves the right to remove photographers and or material without notice.
Pornography is prohibited. Nudes are allowed but can be removed by the site if they are deemed as vulgar.
Photo4me will not resell the image outside of site transactions.
Photo4me does not offer a backup service for files that are uploaded and as a result cannot accept any responsibility for loss of files.
Images with the sole focus of Trademarked or Copyrighted material, are not allowed.
Images of clearly recognizable people, must have a signed model release.
You, the member, agree to take full responsibility for the images you upload to the site, with regards to copyright, exclusive deals at competitor sites, rights management, and ownership. Photo4me does not accept liability for uploads to the site where images are exclusively managed somewhere else.

---
We are so confident in our products and service, we offer a 30 day 100% refund policy.
Terms and conditions do apply
Why shop with us?
---
Beautiful wall art from our passionate and active community of photographers and digital artists.
Unrivalled product quality.
Read about our products
Fast friendly and efficient service.
Read our customer feedback
Buy with confidence with our secure server and payment providor Paypal.
About us
---
Photo4me is a unique canvas printing service and online gallery that brings together buyers of canvas prints and our passionate community of photographers and digital artists. You can upload your own photographs and then have them printed on canvas or acrylic sheet or select from our range of members images and then order them as ready to hang pieces of canvas wall art or giclee canvas prints. Canvas print art is an excellent way to showcase your own photographs or to create mood in a room. All our canvas prints are printed using the finest materials. Read more about us or our products
SUPPLIERS TO
---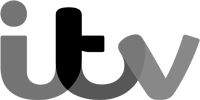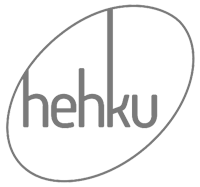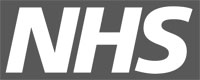 Phone orders +44 (0) 1622 370505